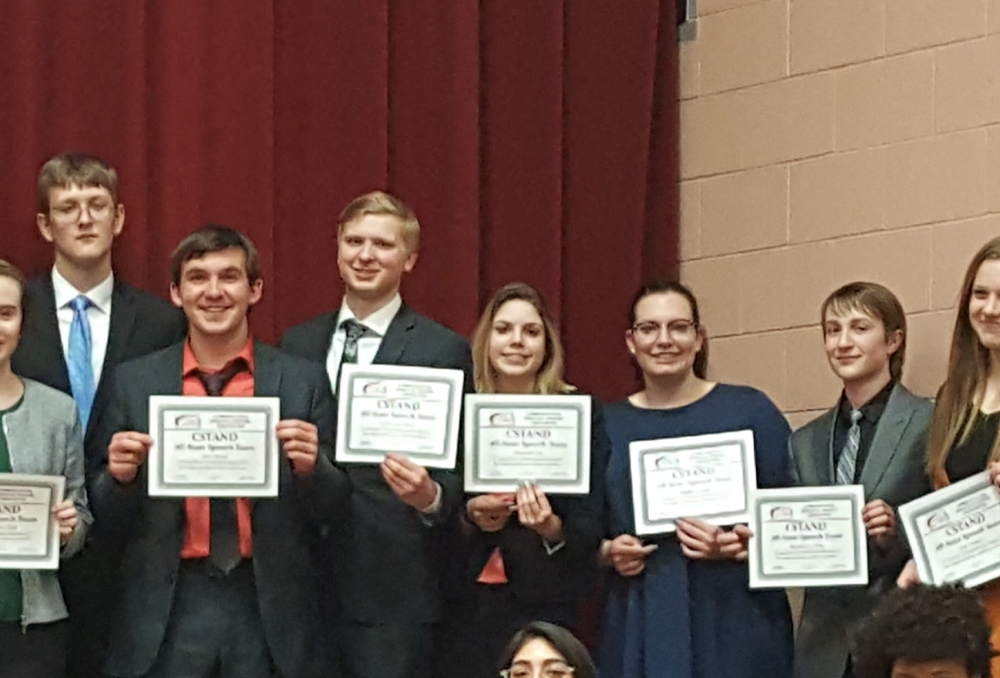 State Speech results
Katie Harwood
Monday, April 29, 2019
Congratulations to the Stanley Speech Team, taking 7th place overall at the state speech meet in Mandan over the weekend!
Here are individual results:
Hannah and Jace--3rd place Serious Duo
Hannah--3rd place Serious Prose
Malachi--6th place Persuade
Zach--6th place Serious Prose
Jace--6th place Dramatic Interp
The following also received the CSTAND (Communication, Speech, and Theatre Association of North Dakota) all state award, an award given to outstanding students in the Fine Arts. Students must place in the top tier in 3 speech events, as well as receive a Superior Actor medal in Drama:
Jace Ruud, Zach Ebsch, Kodie Clark, Hannah Erie, Malachi Braddock, and Benjamin Wing.