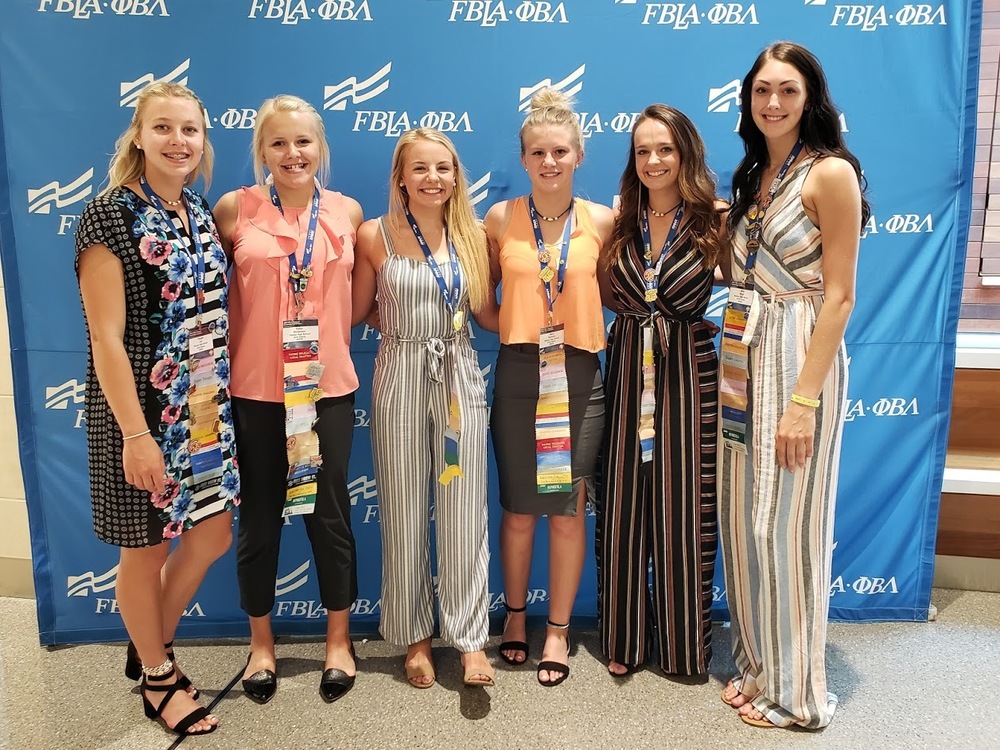 Stanley FBLA Members attend National Conference
Kendra Evensvold
Monday, August 19, 2019
Members of the Stanley Future Business Leaders of America (FBLA) chapter attended the FBLA National Leadership Conference in San Antonio, TX, June 29-July 2. FBLA chapters from the United States, Puerto Rico, China and the U.S. Virgin Islands participated in this conference, where almost 13,000 students and advisers gathered, and students had the opportunity to test their business skills against other students.
The most exciting aspect of the conference is the competitive events program. Students have the opportunity to test the business skills they've learned in the classroom in a variety of individual, team, and chapter events. Kaisa Mortensen competed in Introduction to Business Procedures, Elle Sorenson competed in Introduction to Parliamentary Procedures, and our Parliamentary Procedures team consisted of Lacey Belle, Macy Nesheim, Raygen Lee, and Jossi Meyer. In addition to the competitive events program, students attended workshops, regional meetings, and elected a new national officer team.
Stanley's FBLA chapter received the following awards: Super Sweeps, Nonstop November, Action Awareness, Chapter Challenge, Good Neighbor, and Outstanding Chapter.
We would like to extend a huge thank you to our business sponsors who helped make this trip possible: American Bank Center, Dakota Drug, Dean Trucking, Hamers Insurance Agency, H & R Block, Midstate Telephone, Norman P. Mell & Associates, Paradise Enterprises, Pinnacle, Stanley Fire Department, United Quality Cooperative, and Vibeto Orthodontics.