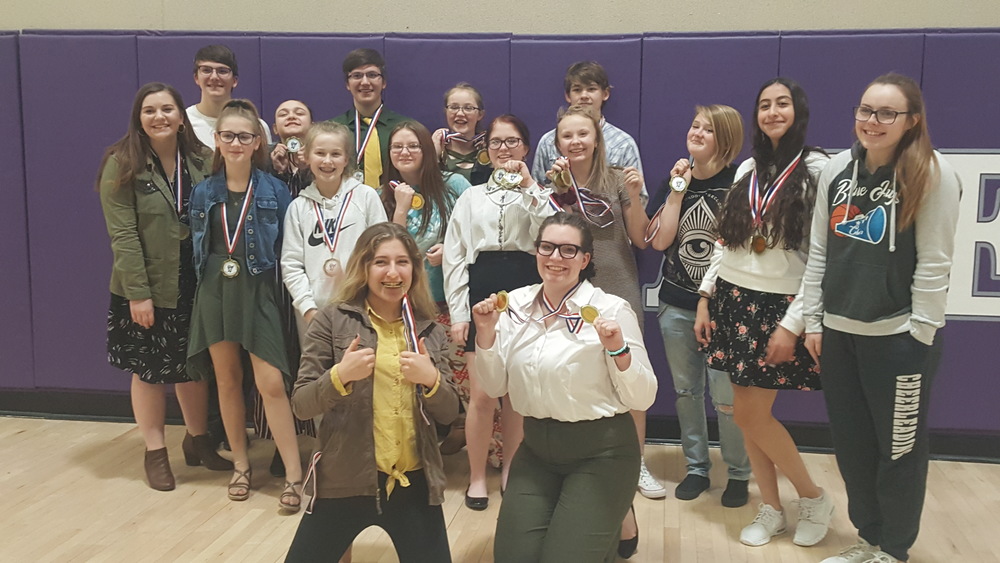 Trinity Christian speech meet results
Katie Harwood
Friday, February 14, 2020
The Stanley Speech Team participated in the speech meet at Trinity Christian school last Saturday. Here are the results:
1st place Serious Duo—Kodie Clark and Sidney Woodhouse, state qualifier
1st place Extemp speaking—Macee Jones, state qualifier
1st place Serious Prose—Kodie Clark, state qualifier
1st place Poetry—Sidney Woodhouse, state qualifier
1st place Speech to Inform—Macee Jones

3rd place Extemp speaking—Mackenzie Ranum

4th place Serious Prose—Autumn Pulver
4th place Radio—Logan Ruud

5th place Extemp speaking—Alae Aboussad

6th place Serious Duo—Macee Jones & Mackenzie Ranum

7th place Humorous Interp—Avery Ellis
7th place Extemp speaking—Alex Reynolds
7th place EPR—Kya Kraft
7th place Serious Prose—Alae Aboussad
7th place Humorous Duo—Deanda Lamping & Avery Ellis

8th place Humorous Duo—Tawni Nohr & Emma Hamilton
8th place Storytelling—Kaitlyn Jacobs
8th place Dramatic Interp—Autumn Pulver
8th place Humorous Interp—Mackenzie Ranum
Congrats to our state qualifiers! Also congrats to Sidney Woodhouse and Kodie Clark for making the All-state speech team!