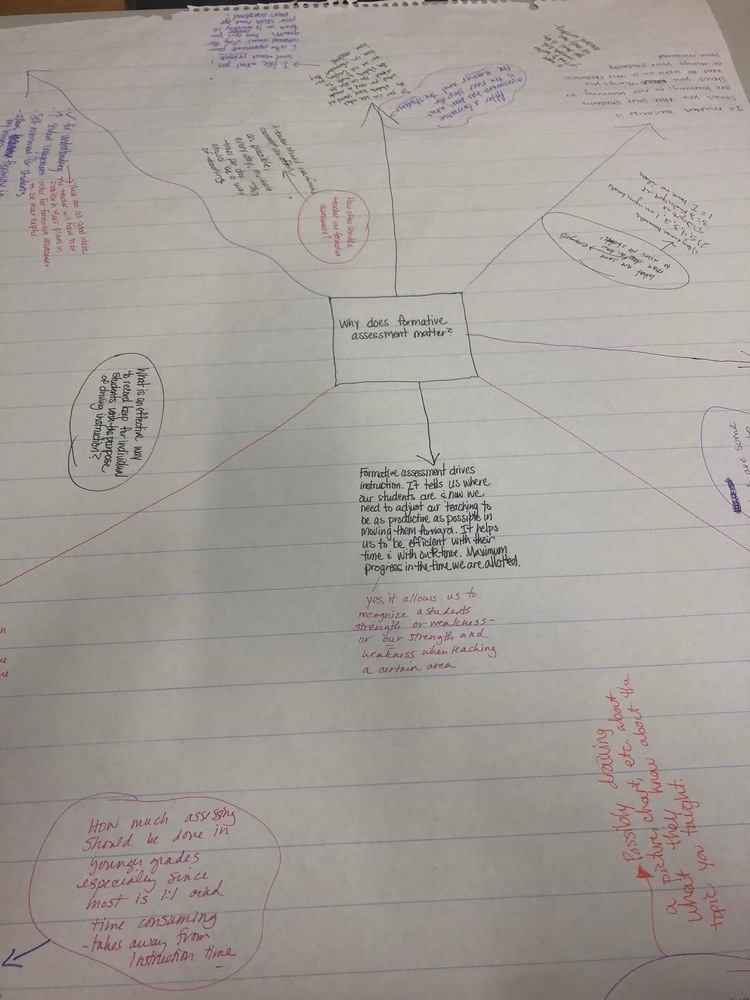 Stanley Teachers Train in Formative Assessment
Alecia Pulver
Monday, October 22, 2018
Stanley Teachers Train in Formative Assessment
Teachers are constantly in the process of gathering information about student progress. Sometimes this comes through informal observations, while other times the information comes from assignments and tests. The formative assessment process is gathering evidence on student learning for the purpose of improving instruction during learning. It allows teachers to change the course of their lesson on the spot based on the need of the learners. Formative assessments are different than summative assessments. Formative assessments are akin to going to the doctor for a checkup. The doctor checks your blood pressure, weight, or cholesterol levels so you can make changes to improve your health. In the same way, a teacher measures students' learning and makes changes to the instruction to improve student learning. Summative assessments measure learning after the fact. An example of a summative assessment is a unit test - it shows what the student knows (or doesn't know) after the chapter has been taught. Summative assessments can be compared to an autopsy. The information is obtained too late to make any changes in the patient's health.
Recently, Stanley Public School educators worked with a national trainer building their toolkits on student assessment. On October 9th and 10th, Bob Holeman from Align, Assess, Achieve LLC worked with teachers in small group settings and in a large group presentation. Teachers learned about formative assessment criteria. This involves aligning assessment directly with intended learning, pinpointing the strengths and misunderstanding of learners, gaining results in time to take action, and changing instruction based on those results.
Becoming efficient at formative assessments impacts student learning greatly and allows teachers to close the learning gap. Through the formative assessment process, students also learn how to gauge their own learning, which gives them greater input. Effective use of the formative assessment process translates to growth across the board. Focusing on classroom assessments creates the growth that will in turn, impact state and national testing.
Formative assessment training ties in directly with the work Stanley teachers are conducting in their professional learning communities. Teachers are working to define clear learning targets and expectations to go with previously identified power standards. Sound formative assessment design provides evidence of student learning, allowing teachers to adjust instruction. These are all steps in the process designed to help educators provide quality instruction for their students.