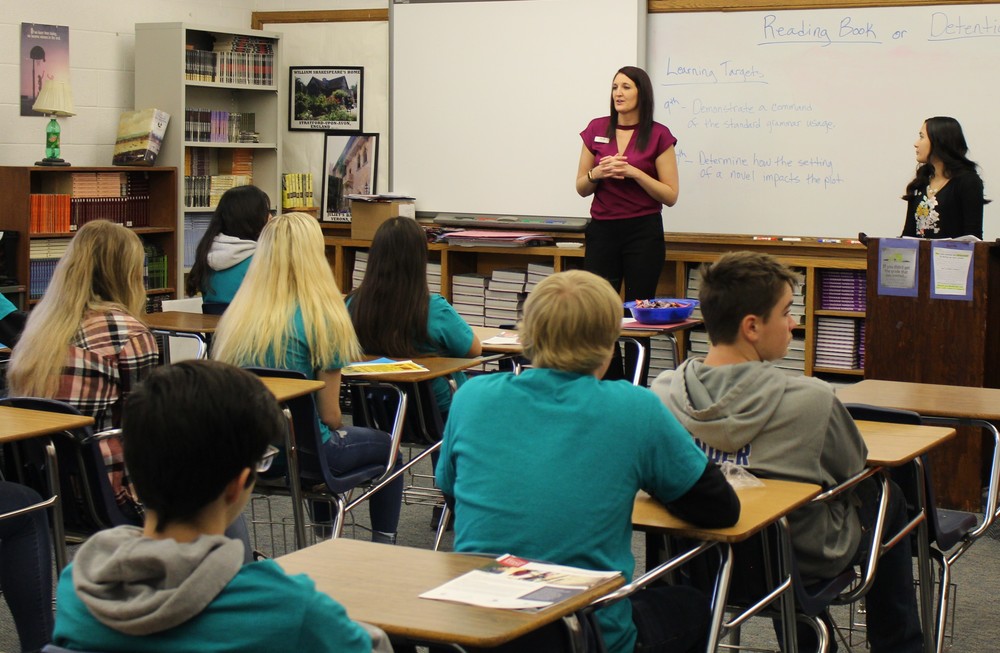 Stanley High School Host CTE Fair
Kendra Evensvold
Saturday, November 17, 2018
Stanley High School organized and hosted their first Career and Technical Education (CTE) Career Fair November 15 for 9-12 grade students. Students checked in at the beginning of the day where they received their schedule and matching CTE shirts which read "Build Your Future." After quick instructions in the gym, students started rotating through ten different speakers for the rest of the day. Speakers were from Minot State University Business Department, finance and banking from American Bank, entrepreneurs from Dakota Chappy, veterinarian Shayla Sorenson, electricians from Mountrail Williams Electric, Job Corps from Minot, ND Highway Patrol with Trooper McCann, Pinnacle Office and Energy Departments, and Ty Mitchell from Revelator Services.
The focus of the day was to provide students with information to help plan their futures. Our volunteer speakers informed students of careers and options they might not have been aware of and students were able to ask questions and make future important connections.
Students remarked that the speakers were very inspirational. Many of the speakers shared their struggles of when they first started in their fields and the need to "just keep going." Students also commented that this career fair made them consider different careers as possibilities that they previously were not interested in.