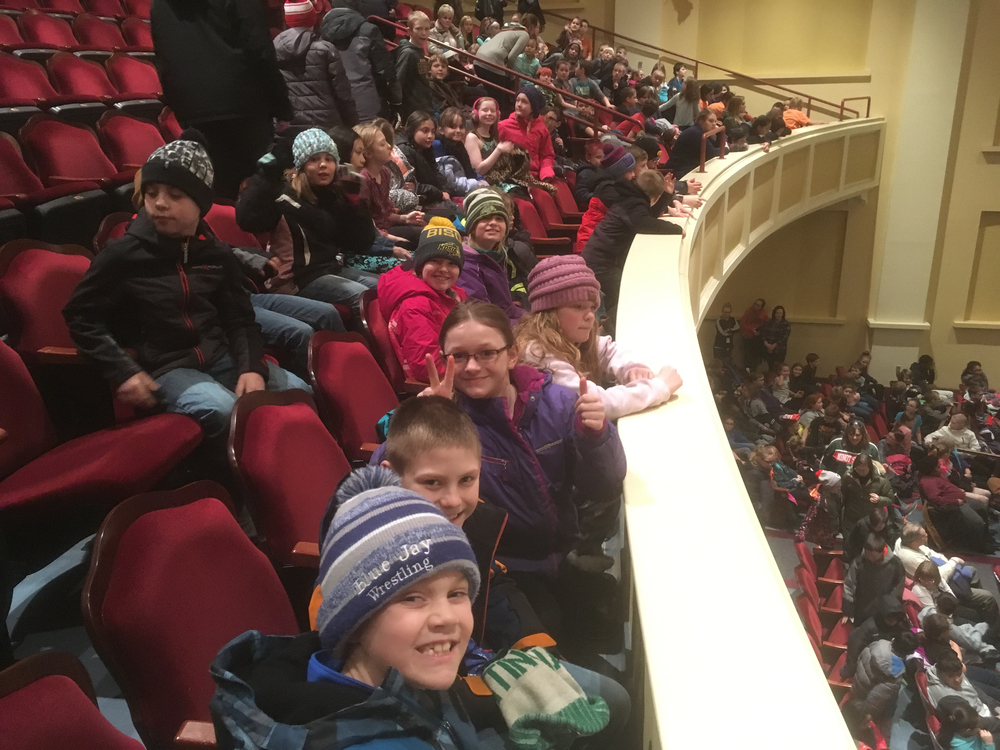 Minot Symphony Orchestra
Ms. Olson
Friday, February 01, 2019
Fourth Graders at Stanley Elementary attended the Minot Symphony Orchestra's "Childrens' Concert" today at MSU! We listened to music composed by the conductor of the MSO, Efraín Amaya, as well as a piece by Mozart which featured the high school solo competition winner, Ivana Petrovic.
The last piece we listened to was actually from a book by Lemony Snicket, "The Composer is Dead." It was narrated by J. Davis, a professional Radio Broadcaster!
We had a great time in Minot today at the Orchestra! There is an additional performance tomorrow evening(February 2nd) at 7:30pm. Please contact the MSO Office for ticket prices and information.