EDIT MAIN
Mr. P's Science Room 12
Welcome to Stanley Science and to our classroom! You are all scientists!
How often do I like to talk about science, you ask? Periodically.
My name is Nicholas "Sebastian" Peterson and am very proud to call Blue Jay territory my home. This is my fourth year of teaching in Stanley. This community is very special and I feel fortunate to have the opportunity to work with such great, epic, and young scientists. Stanley is legendary and I wish more folks could experience what it means to have Blue Jay PRIDE. I have had the time of my life teaching here the past three school years and am ready to SOAR with all the #ScienceSwag Stanley's scientists will offer this 2017-2018 school year.
I graduated high school in 2008 from Century High School in Bismarck, ND. Fall of 2008 I enrolled at NDSU in Fargo, ND. I spent six years pursuing a Bachelor of Science in Biological Sciences Education and Biological Sciences , graduating in spring 2014. I student taught at West Fargo High School and worked as a substitute for West Fargo Public Schools. This school year will be my fourth year of teaching and my fourth year in Stanley.
This year I will be teaching Chemistry, Forensic Science, and Physical Science.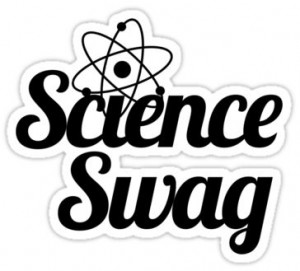 Mr. Peterson's Class Schedule:
1st – Chemistry
2nd – Forensic Science
3rd – Chemistry
4th – Forensic Science
5th – Physical Science
6th – Physical Science
7th – Prep Hour
Get your #SCIENCESWAG on!
I'd tell you a chemistry joke, but all the good ones argon.
That's why when I do tell chemistry jokes, there is no reaction.
Sorry for all the science puns, I'm in my element. I should take these puns and barium.